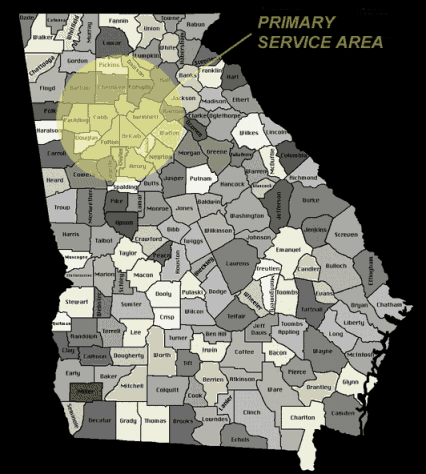 Perhaps you don't need a new Fire Sprinkler System, it could be that you've just had an inspection (or maybe you need one!) and there are a few things that need to be taken care of.
Amber stands ready to insure your fire sprinkler system is performing as it should, and to make any repairs to return it to full performance.
Our primary service area is approximately 100 miles around the greater Atlanta region (see map below). But we are licensed in the state of Georgia, South Carolina, North Carolina, and Alabama. We will go anywhere within these states to take care of a customer.
Just call 678-730-0413 or Contact Us for more information.
Get In Touch
855 Marathon Pkwy
Suite #2
Lawrenceville, GA 30046